Kingtone 5-10km 1800/2100MHz Long Distance MOBILE KOMMUNIKASJE REPEATER DUAL BAND FIBER OPTICAL REPEATER Donor Unit & Remote Unit
Produkt Detail
Produkt Tags
Telekommunikaasjeapparatuer leveransier-Quanzhou Kingtone biedt de Dual-band Fiber Optical Repeater is in yntegreare oplossing foar ferbettering fan dekking.It systeem bestiet út
fan de Master Optical Unit (MOU) en Remote Unit (RU).
Dual Band Fiber Repeater is ûntwurpen om te yntegrearjen dual band systemen, en útwreidzje de mobile sinjaal fia de ferspraat antenne systeem foar indoor dekking of oerdroegen it sinjaal fia de glêstried kabel nei in fier gebiet foar in foarsjen of ferbetterjen dekking.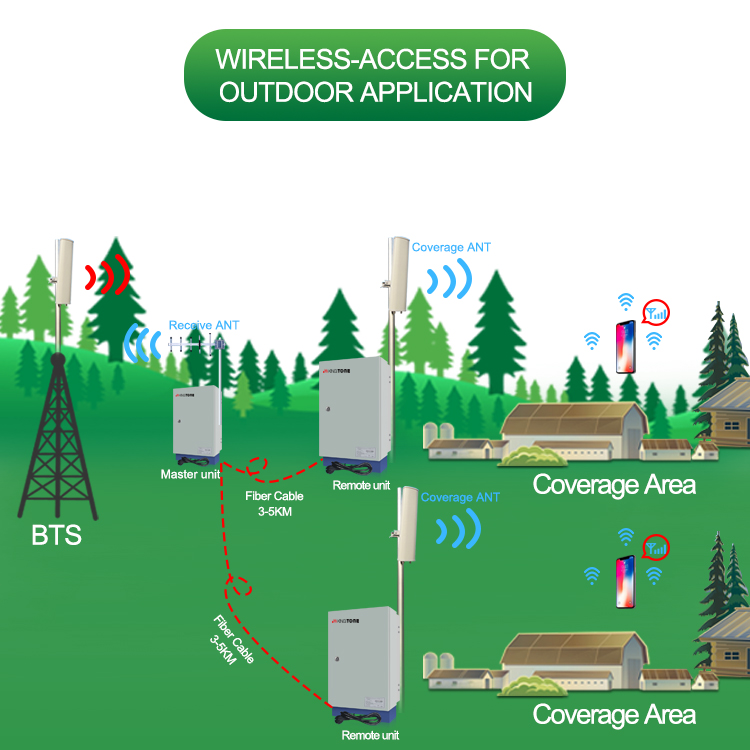 Funksjes:
1, Stypje Dual Band System, bygelyks, LTE1800 + WCDMA2100.Dual-band konfiguraasje stipet twa frekwinsje bands yn ien systeem.
2, Bânbreedtesysteem foar folsleine operaasje stipet multi-operator as multi-netwurkapplikaasje.
3, Single optyske glêstried tusken Master Optical Unit (MOU) en Remote Unit (RU).
4, RU kin op ôfstân bestjoerd wurde fia de glêstriedferbining.
5, De apparatuerbehuizing fan RU is ûntworpen foar all-weather outdoor ynstallaasje -Waterdicht, fochtich en omni-fersegele (IP65).
6, Optyske oerdracht oant 20km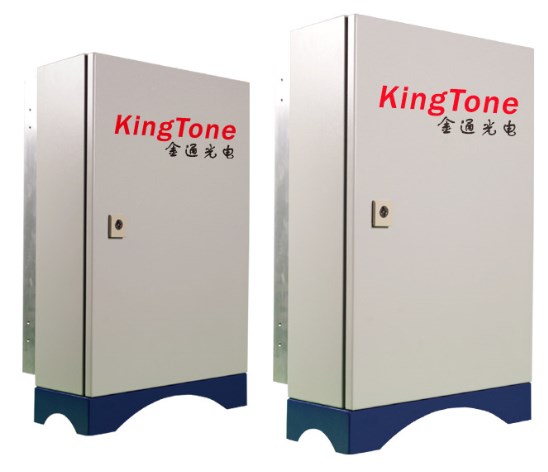 Dizze oplossing is in effektyf punt-nei-multipunt ferspraat antennesysteem dat effektive dekkingferbettering leveret.It brûkt single-mode glêstried en is geskikt foar applikaasjes dêr't grutte sinjaal dekking is nedich, lykas stêdwide ferbettering, snelwei en canyons, campus, ûndergrûnske tunnels, fleanfjilden en konvinsje sintra, ensfh.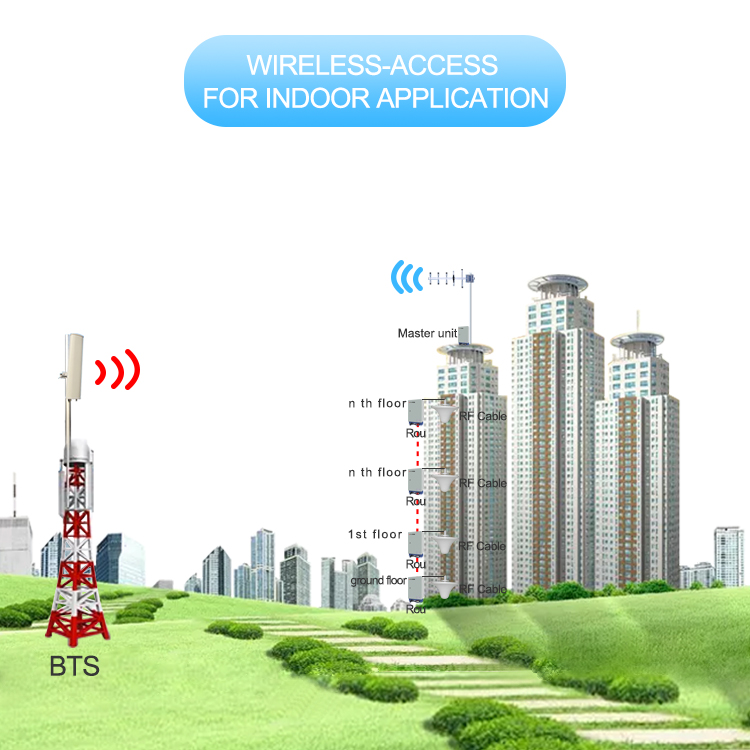 ---
Foarige:
Kingtone Five Band 20/8/3/1/7 Cellphone Booster 800 900 1800 2100 2600Mhz Cellular Amplifier GSM 2G 3G 4G Mobile Phone Signal Booster
Folgjende:
Kingtone Nije Arrival Draagbare 5W Mini Duplexer Ham Radio Amplifier UHF Radio Repeater foar Two Way Radio Walkie Talkie yn-gebou
---