Wêrom lestich om goed tillefoansinjaal te krijen yn plattelânsgebieten?
Safolle fan ús fertrouwe op ús mobyltsjes om ús te helpen troch de dei te kommen.Wy brûke se om ferbûn te bliuwen mei freonen en famylje, om te ûndersykjen, saaklike e-post te ferstjoeren, en foar needgevallen.
It net hawwen fan in sterk, betrouber cellphone-sinjaal kin in nachtmerje wêze.Dit is benammen wier foar dyjingen dy't yn plattelânsgebieten, op ôfstân lokaasjes en pleatsen wenje.
It wichtichstfaktoaren dy't ynterferearje mei mobyl tillefoan sinjaal sterktebinne:
Tower Ofstân
As jo ​​​​yn in plattelân wenje, binne jo wierskynlik milen fuort fan seltuorren.Selsinjaal is it sterkst by de boarne (de seltoer) en ferswakket hoe fierder it reizget, dus it swakke sinjaal.
D'r binne in protte ark wêrmei jo kinne brûkefine de tichtstbye toer.Jo kinne websiden brûke lykasCellMapperof apps lykasOpenSignal.
Mem Natuer
Gewoanlik wurde huzen yn ôfstângebieten omjûn troch beammen, bergen, heuvels, of in kombinaasje fan de trije.Dizze geografyske funksjes blokkearje of ferswakje it sinjaal fan tillefoans.As it sinjaal troch dy obstakels reizget om nei jo tillefoanantenne te kommen, ferliest it sterkte.
Boumateriaal
Deboumateriaalbrûkt om jo hûs te bouwen, kin de reden wêze foar min mobile tillefoansinjaal.Materiaal lykas bakstien, metaal, getint glês en isolaasje kinne it sinjaal blokkearje.
Hoe kin it sinjaal fan tillefoans wurde ferbettere yn plattelânsgebieten?
In sinjaalfersterker (ek wol bekend as sellulêre repeater of fersterker), yn 'e mobile telefoanyndustry, is in apparaat dat wurdt brûkt foar it stimulearjen fan de mobile telefoanûntfangst nei it lokale gebiet troch it brûken fan in ûntfangstantenne, in sinjaalfersterker, en in ynterne werútstjoerantenne .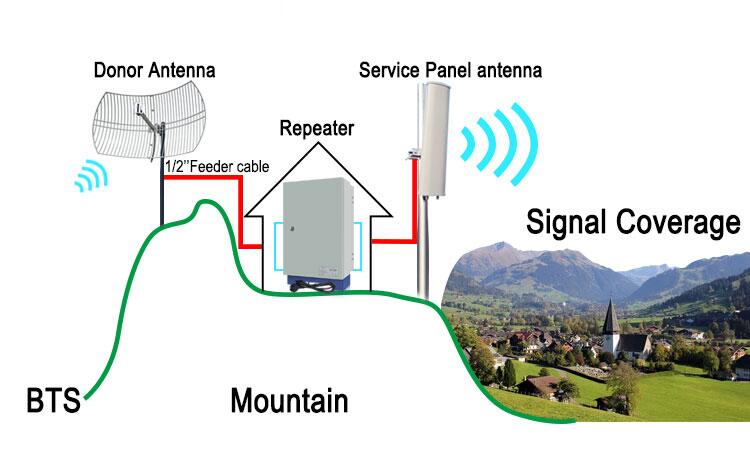 Kingtone biedt in folslein oanbod fan repeaters (bidirectionele fersterkers as BDA)
yn steat om alle behoeften te dekken:
GSM 2G 3G Repeater
UMTS 3G 4G Repeater
LTE 4G Repeater
DAS (Distribúsje Antenne System) 2G, 3G, 4G
350MHz 400MHz 700MHz 800 MHz, 900 MHz, 1800 MHz, 1900 MHz 2100 MHz, 2600 MHz Repeater
Output Power: Micro, Medium en High Power
Technology: Repeaters RF/RF, repeaters RF/FO
Lokale of op ôfstân tafersjoch:
De oplossing fan Kingtone Repeater lit ek:
om de sinjaaldekking fan in BTS út te wreidzjen yn steds- en plattelân
om de wite gebieten yn plattelân en berchgebieten te foljen
om dekking te fersekerjen fan ynfrastruktuer lykas tunnels, winkelsintrum,
parkeargaraazjes, kantoargebouwen, hangarbedriuwen, fabriken, ensfh
De foardielen fan 'e repeater binne:
Lege kosten yn ferliking mei in BTS
Maklike ynstallaasje en gebrûk
Hege betrouberens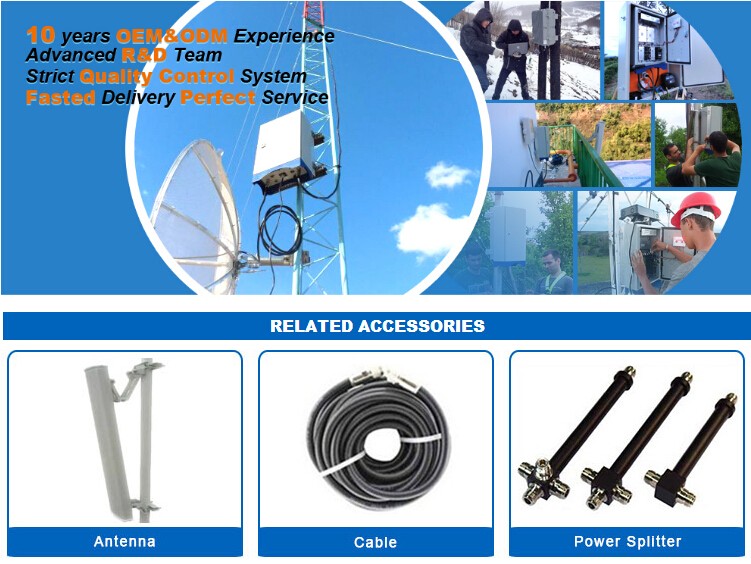 ---
Post tiid: Febrewaris 14-2022